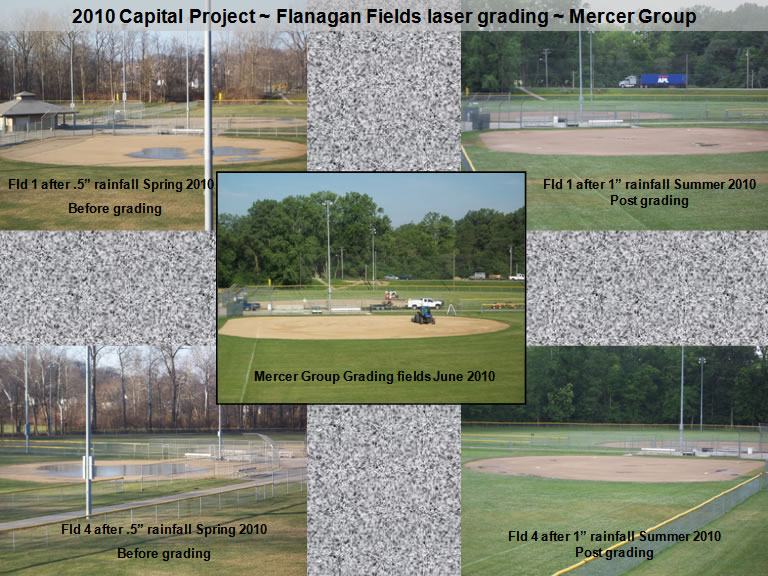 Mercer Group Athletic Field Contractors from Troy, was contracted to laser grade Flanagan softball fields to improve drainage, thus saving us time and field drying material. In addition to the grading, sod was placed in the foul areas from dug out to dug out to control run-off from the asphalt paths around the fields. As you can see from the attached before and after photos, the work they completed is already saving us time and material.

Ted Mercer and his team of Professional's did an excellent job of fulfilling the bid to the specs written, and left the facility as clean or cleaner than when they came. I would recommend this company to other's when they are looking for an Athletic Field Contractor to build or rework their facilities.
Duane Gaier ~ CPRP
Parks Director
City of Sidney
Parks and Recreation Dept.
---
Click images to enlarge